Daily Bible Verses 366
As Moses Serpent Was Lifted Up
So Must The Son of Man Be Lifted Up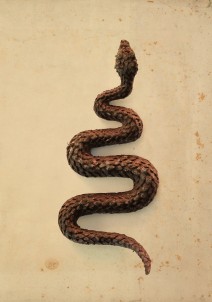 Daily Bible Verses 366 – May 14th -

Just as Moses serpent was lifted up on a pole in the wilderness, so Jesus was lifted up on a cross so that we might have forgiveness of sin and eternal life.

Numbers 21:4-9 King James Version (KJV)

4. And they journeyed from mount Hor by the way of the Red sea, to compass the land of Edom: and the soul of the people was much discouraged because of the way.

5. And the people spake against God, and against Moses, Wherefore have ye brought us up out of Egypt to die in the wilderness? for there is no bread, neither is there any water; and our soul loatheth this light bread.

6. And the LORD sent fiery serpents among the people, and they bit the people; and much people of Israel died.

7. Therefore the people came to Moses, and said, We have sinned, for we have spoken against the LORD, and against thee; pray unto the LORD, that he take away the serpents from us. And Moses prayed for the people.


8. And the LORD said unto Moses, Make thee a fiery serpent, and set it upon a pole: and it shall come to pass, that every one that is bitten, when he looketh upon it, shall live.

9. And Moses made a serpent of brass, and put it upon a pole, and it came to pass, that if a serpent had bitten any man, when he beheld the serpent of brass, he lived.



Daily Bible Verses 366
Moses Serpent
John 3:14-15 King James Version (KJV)

14. And as Moses lifted up the serpent in the wilderness, even so must the Son of man be lifted up:

15. That whosoever believeth in him should not perish, but have eternal life.


Like the Israelites, we have sinned, but Jesus has paid the penalty for our sins. And as Moses prayed for the people let us pray for our family, friends, and acquaintances, that they too might look to Jesus and live.



Please feel free to contact me if you have a question, comment or suggestion.



Daily Bible Verses 366- click here for more daily inspirational sources -

Study to show yourself approved... rightly dividing the word of God.

Click here to go to the Daily Bible Verses main page.




Bible Verses By Topic - Site Key

HOME