About Me

Hello and thanks for visiting my website KJV Bible Verses.

About Me--

My name is Elizabeth Ray, and I live on the beautiful island of Bermuda.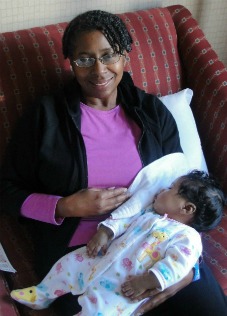 Although I grew up going to church I only started reading the Bible after I gave my heart to God, at age 23.
I was attacked by the Holy Spirit on March 16, 1979. The experience left me shaking in my boots for an hour or two afterwards. I was baptized on May 19, 1979.

Before that reading the Bible was like reading a foreign language. I could not get past the creation story in the Old testament (OT), or Matthew 5 in the New testament (NT).
However my church had systematic Bible studies. I was amazed to find that the Bible is a history book that teaches about the past, and a prophetic book revealing future events.


I also became engaged on May 19, 1979, and now I am a wife, mother, and grandmother.


Through God's grace, in 2011 after 8 years of part-time study, while working full time, I received a BA in Accounting and Administration and was Certified as a General Accountant (CGA), and now CPA. Never too late they say.

About Me And Camping -
I love camping, and along with camping in Bermuda, I have camped in Pennsylvania, Colorado, and Oshkosh, Wisconsin in the USA.

Camping in my favorite campsite in Bermuda allows me to draw closer to God. See my Camping Website.  However my favorite pastime is talking about Bible themes.


I hope that my KJV Bible Verses website will inspire others to read the Bible for themselves.



I share Bible verses on various topics, like -


how to love others
about forgiveness
how to have faith
the family
marriage
stories from the bible that I read to my children at bedtime


I also email daily Bible verses to those who sign up to receive them.



About Me And My Website - I built my KJV Bible Verses website using Solo Build It. You can build a website with or without knowing HTML. It is as easy as typing on your computer's keyboard.

In one package you get access to everything you need to build a website or even a home business.

You can take a quick tour or a Video Tour to learn more about how to build a website with Solo Build It.







Click on the link to ask the question -
How Can Solo Build It! Work For You?


Contact me if you have a question, comment, or suggestion.


Click here to read more about how to make your own website...