Daily Bible Verses 356
Works Of The Lord
Daily Bible Verses 356

The Works Of The Lord

Psalm 111:2-8 King James Version (KJV)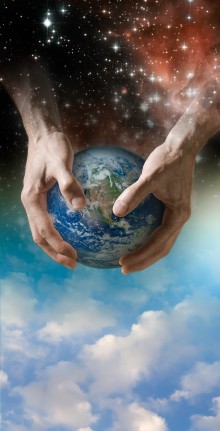 2. The works of the LORD are great, sought out of all them that have pleasure therein.

3. His work is honourable and glorious: and his righteousness endureth for ever.

4. He hath made his wonderful works to be remembered: the LORD is gracious and full of compassion.

5. He hath given meat unto them that fear him: he will ever be mindful of his covenant.

6. He hath shewed his people the power of his works, that he may give them the heritage of the heathen.

7. The works of his hands are verity and judgment; all his commandments are sure.

8. They stand fast for ever and ever, and are done in truth and uprightness.



---


My comments on Daily Bible Verses 356

This Psalm begins in verse 1 with , "Praise ye the Lord, I will praise the Lord with my whole heart, in the assembly of the upright, and in the congregation. Then it lists reasons why God should be praised. God's works are -
great which means enormous, vast, or grand
honorable which means admirable or praiseworthy
glorious which means magnificent, wonderful, splendid, or celebrated
So God's works are praiseworthy and should be celebrated, and just like His commandments, they will last forever.




Please feel free to contact me if you have a question, comment or suggestion.


Daily Bible Verses 356 - click here for more daily inspirational sources -
Study to show yourself approved... rightly dividing the word of God.


Work Of His Hands

Click here to go to the Daily Bible Verses main page.



Bible Verses By Topic - Site Key

HOME