Favorite Bible Verses For Funerals

My favorite bible verses for funerals would include ones that mention the dead are only asleep, and will be raised from the dead when Jesus comes.
And would include -


1 Thessalonians 4:13-18 (King James Version)
13. But I would not have you to be ignorant, brethren, concerning them which are asleep, that ye sorrow not, even as others which have no hope.
14. For if we believe that Jesus died and rose again, even so them also which sleep in Jesus will God bring with him.
15. For this we say unto you by the word of the Lord, that we which are alive and remain unto the coming of the Lord shall not prevent them which are asleep.
16. For the Lord himself shall descend from heaven with a shout, with the voice of the archangel, and with the trump of God: and the dead in Christ shall rise first:
17. Then we which are alive and remain shall be caught up together with them in the clouds, to meet the Lord in the air: and so shall we ever be with the Lord.
18. Wherefore comfort one another with these words.



Bible verses for funerals should be comforting to those who are mourning.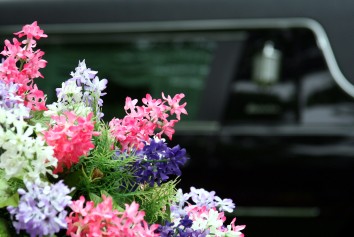 Praise God these inspiring bible verses for funerals state that Jesus will raise the dead when he comes again.



The following funeral bible verses also refer to death as a sleep -


Job 7:21 (King James Version)
21. And why dost thou not pardon my transgression, and take away my iniquity? for now shall I sleep in the dust; and thou shalt seek me in the morning, but I shall not be.




Job 14:12 (King James Version)

12. So man lieth down, and riseth not: till the heavens be no more, they shall not awake, nor be raised out of their sleep.



Psalm 13:3 (King James Version)
3. Consider and hear me, O LORD my God: lighten mine eyes, lest I sleep the sleep of death;



Daniel 12:2 (King James Version)

2. And many of them that sleep in the dust of the earth shall awake, some to everlasting life, and some to shame and everlasting contempt.



These stories of Jesus raising the dead, that he said where only asleep, can also be used as bible verses for funerals-



Matthew 9:24 (King James Version)

24. He said unto them, Give place: for the maid is not dead, but sleepeth. And they laughed him to scorn.



John 11:11-14 (King James Version)

11. These things said he: and after that he saith unto them, Our friend Lazarus sleepeth; but I go, that I may awake him out of sleep.
12. Then said his disciples, Lord, if he sleep, he shall do well.
13. Howbeit Jesus spake of his death: but they thought that he had spoken of taking of rest in sleep.
14. Then said Jesus unto them plainly, Lazarus is dead.



Ephesians 5:14 (King James Version)
14. Wherefore he saith, Awake thou that sleepest, and arise from the dead, and Christ shall give thee light.



My favorite bible verses for funerals also include these that state when Christ comes back to take us all to heaven, the dead will be raised and changed, and there is victory through Jesus Christ.



1 Corinthians 15:51-58 (King James Version)
51. Behold, I shew you a mystery; We shall not all sleep, but we shall all be changed,
52. In a moment, in the twinkling of an eye, at the last trump: for the trumpet shall sound, and the dead shall be raised incorruptible, and we shall be changed.
53. For this corruptible must put on incorruption, and this mortal must put on immortality.
54. So when this corruptible shall have put on incorruption, and this mortal shall have put on immortality, then shall be brought to pass the saying that is written, Death is swallowed up in victory.
55. O death, where is thy sting? O grave, where is thy victory?
56. The sting of death is sin; and the strength of sin is the law.
57. But thanks be to God, which giveth us the victory through our Lord Jesus Christ.
58. Therefore, my beloved brethren, be ye stedfast, unmoveable, always abounding in the work of the Lord, forasmuch as ye know that your labour is not in vain in the Lord.



I hope you found these bible verses for funerals encouraging.




---
If you appreciate this page please like it, thanks.

---
These bible verses for funerals can inspire sympathy sayings.


Click here if you have a question, comment, or suggestion.



Home Page | Bible verses on Forgiveness | Encouraging Bible Verses




Didn't find what you were looking for? Use this search box to find it.