Inspirational Bible Verse
Romans 6:23
Tells About God's Gift


The greatest gift one can received is Eternal Life

Inspirational Bible Verse - Romans 6:23 (King James Version) states-

23. For the wages of sin is death; but the gift of God is eternal life through Jesus Christ our Lord.


Because Christ bled and died on the cross our sins are forgiven, and we get to live forever.

A free gift because God loves us.


Don't you think it is a great bible verse?


In order to receive this gift just believe in Christ and his sacrifice.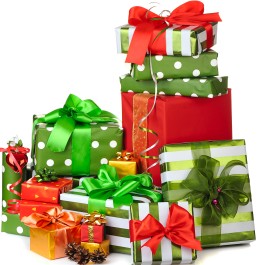 Christ died on the cross, paid the penalty for sin, and rose from the dead.


Romans 10:9 (King James Version)

"That if thou shalt confess with thy mouth the Lord Jesus, and shalt believe in thine heart that God hath raised him from the dead, thou shalt be saved."

How easy and inspiring is that?


I want this gift of eternal life, especially in a new heaven and earth as stated in the following verses -

Isaiah 65:17 (King James Version) -

17. For, behold, I create new heavens and a new earth: and the former shall not be remembered, nor come into mind.


Isaiah 66:22 (King James Version) -

22. For as the new heavens and the new earth, which I will make, shall remain before me, saith the LORD, so shall your seed and your name remain.


2 Peter 3:13 (King James Version) -

13. Nevertheless we, according to his promise, look for new heavens and a new earth, wherein dwelleth righteousness.



Revelation 21:1 (King James Version) -

1. And I saw a new heaven and a new earth: for the first heaven and the first earth were passed away; and there was no more sea.



Don't you want to receive God's Gift of everlasting and eternal life?


---
If you appreciate this page please like it, thanks.

---
Click here to read Inspirational Bible Verse John 3:16 and about God's love for us, and Christ's sacrifice.

Click here if you have a question, comment, or suggestion. 


Home Page Inspirational Bible Verses