Free Bible Trivia Questions
Birth Of Jesus
An Interactive Game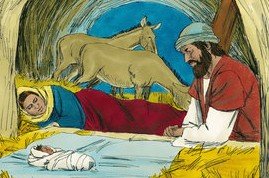 Bible Trivia Questions Birth of Jesus is an interactive game plus free printable questions and answers.  Test your knowledge on the birth of Jesus. Taken from Luke 1 & 2 and Mathew 1 & 2 KJV
Play now online -

1. What was the name of the angel that told Mary she would have a baby?
2. What was the name of Mary's cousin who was also pregnant?
3. How long did Mary stay with Zacharias and his wife after she found out she was pregnant?
4. What was Joseph doing when the angel appeared to him, and told him not to be afraid to take Mary as his wife?
5. Why did Mary and Joseph have to go to Bethlehem?
6. Why was the baby Jesus laid in a manger?
7. Who did the glory of the Lord shine upon in the fields?
8. Who was the king when Jesus was born?
9. What 3 gifts did the wise men present to Jesus?
10. Where did the angel tell Joseph to take Jesus and Mary to escape Herod?
Show me the answers!
Question 1: Gabriel Answer 2.
Question 2: Elisabeth Answer 2.
Question 3: 3 months Answer 3.
Question 4: Sleeping Answer 4.
Question 5: To be taxed Answer 2.
Question 6: No room in the inn Answer 3.
Question 7: Shepherds Answer 3.
Question 8: Herod Answer 2.
Question 9: Gold, frankincense, and myrrh Answer 4.
Question 10: Egypt Answer 1.
You answered them all right!
---

Bible Trivia Questions Birth Of Jesus Free Printable Questions and Answers
Click on the links for the FREE printable Bible Trivia Questions Birth of Jesus and Answers -

The Questions
and the
Answers
---
If you appreciate this page please like it, thanks.

---
Go to the Bible Trivia Home Page...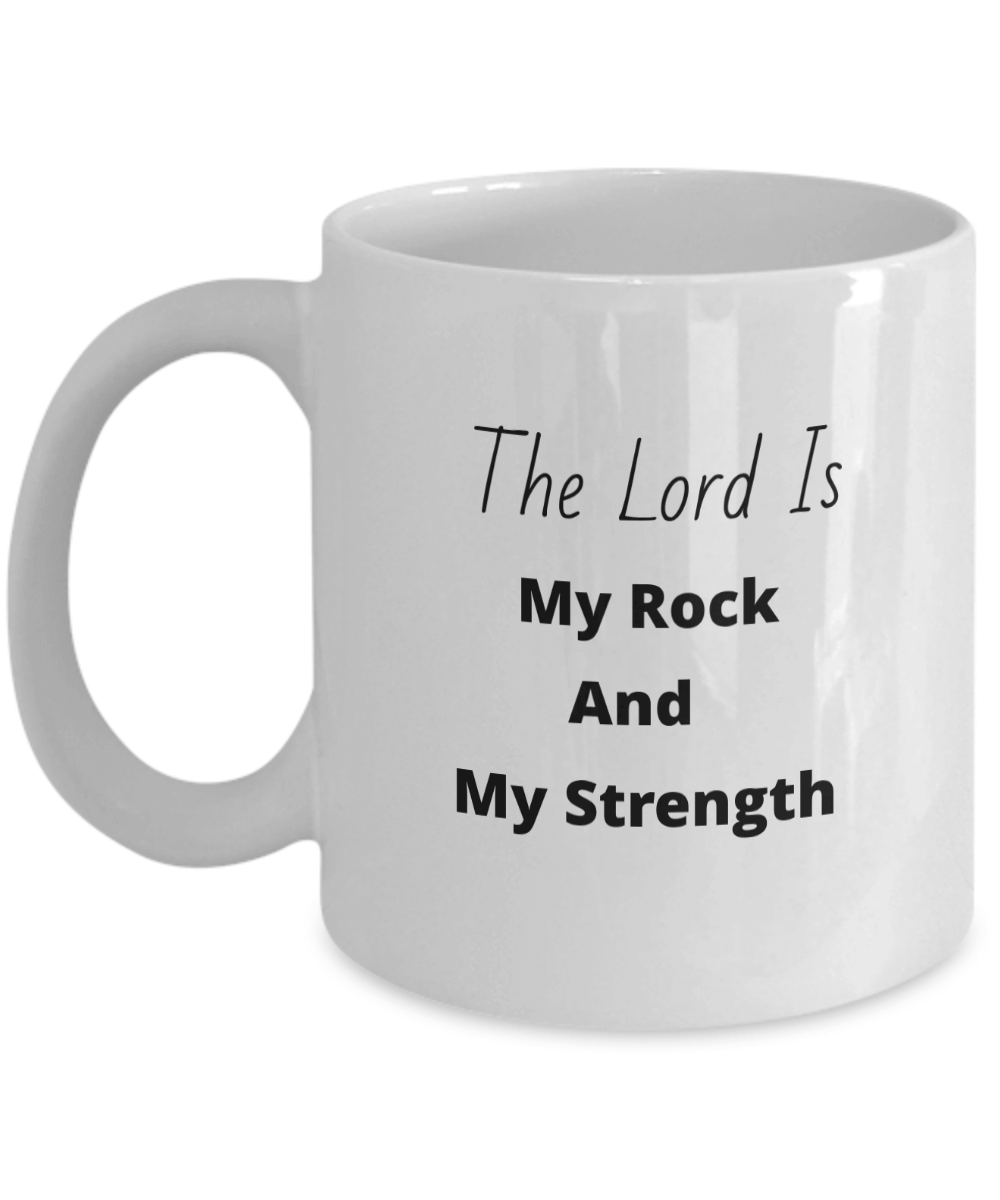 FOR SALE
Mug with an inspirational quote,    "The Lord Is My Rock And My Strength" to remind the user where their source of power comes from.
Created by Elizabeth of KJV Bible Verses.
Click here if you have a question, comment, or suggestion...